After forty years amidst scientific discoveries, Prof. Jean Gruenberg closed his laboratory and left this summer the NCCR Chemical Biology and the department of Biochemistry at the University of Geneva. To celebrate his many contributions to the scientific community, we asked his mentors, peers, and students to share their memories of Jean.
The career of Jean Gruenberg started as a PhD student in the group of Prof. Deshusses in the Department of Biochemistry (UNIGE) studying active transport of metabolites in prokaryotes. Post-doctoral training led him to the European Molecular Biology Laboratory in Heidelberg where he was among the founders of the membrane trafficking field. He started his first independent research group at EMBL before returning to the Biochemistry Department in Geneva to study membrane trafficking in late endosomal compartments. Later in his career, he joined the NCCR Chemical Biology network.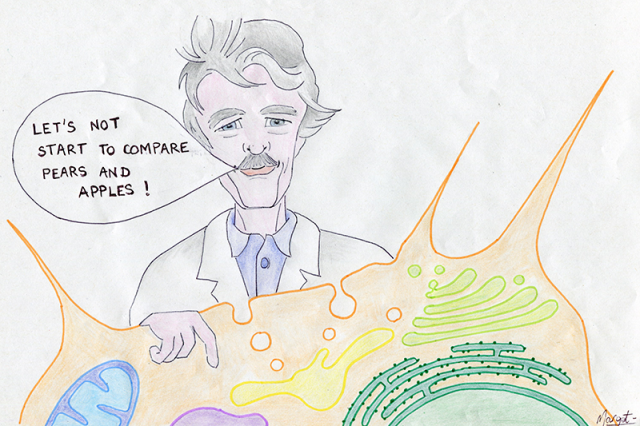 Jacques Deshusses, Professor at the department of Biochemistry, UNIGE, until 1998. He was Jean Gruenberg's PhD supervisor:
It was at the end of the seventies when Jean joined my group. His look was not conventional with long hair and a dark mustache very different as compared to most of the students. At that time, we were studying active transport in bacteria. Jean succeeded in the challenge to study active transport of carbon sources in the blood stream form of Trypanosoma brucei brucei. He had to develop all the techniques since those we had in the lab for bacteria were not suitable for the eukaryotic parasite. He was also involved in studying the interactions of liposomes with the parasite. This research resulted in a few articles with him as first author.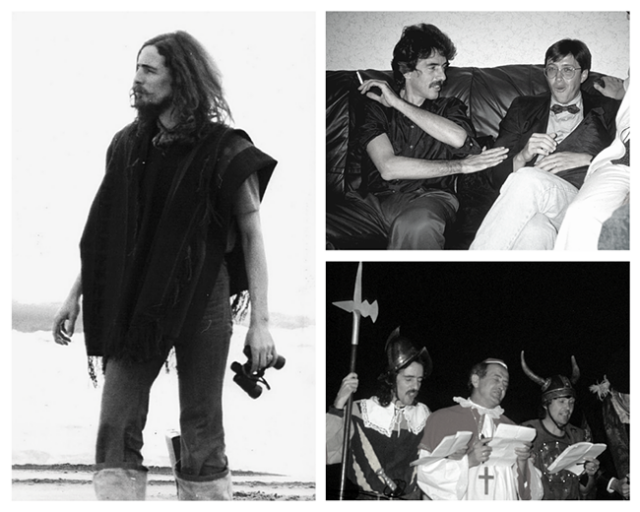 Marino Zerial, Professor at the Max-Planck-Institute for Molecular Cell Biology and Genetics, Dresden:
The first time I met Jean at the EMBL, he was in the corridor outside Kathryn Howell's laboratory. He was pipetting over numerous ice buckets with plates of cells posed on 3-4 trolleys. He was working on trolleys because he needed space for a huge experiment to measure endocytosis kinetics. He had his cigarette posed on the trolley. I found him cool and original. Later I knew him as a fantastic team player, professionally in the Cell Biology Program, as well as privately at parties and whenever playing in team was more important than the individual. He taught me a lot of cell biology and how to study it, not fearing difficulties. Always staying cool and original.
Prof. Kai Simons, founding director of MPI-CBG (Dresden), is known for coining the term lipid rafts and trans-Golgi network. He is the co-founder and co-owner of Lipotype GmbH.
Jean rose to fame in the endocytosis community during his time at EMBL. His strength was that he was at same time a team player and a strong individualist. All those intense and provoking discussions we all had together on how membrane trafficking is organized! What a great time and Jean was in the midst of it.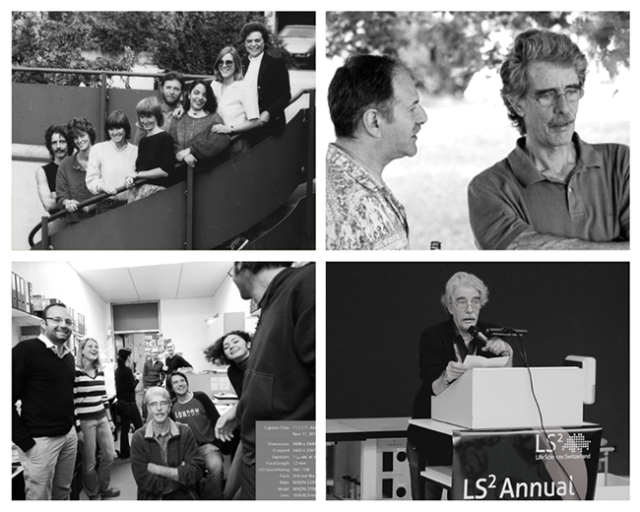 Toshihide Kobayashi (Riken Japan and CNRS Strasbourg) is a former postdoc in the Gruenberg lab. Today he is chief scientist of RIKEN Lipid Biology Laboratory  and research director at CNRS Strasbourg:
Jean isolated a number of monoclonal antibodies that bound isolated endosome fractions. Most of them interacted with LAMP proteins but one antibody, 6C4, did not bind any proteins. When I joined Jean's lab in 1996, I first characterized endocytic pathway using fluorescent lipid analogues. But one day Jean mentioned this antibody during our coffee chat. I started to characterize this antibody as a "side project". Jean already had beautiful immunoelectron micrographs of 6C4 antibody with Rob Parton but immunofluorescence experiment was detergent sensitive, suggesting a lipidic nature of the antigen. Indeed, the antigen was identified as a lipid lysobisphosphatidic acid (LBPA, also called as bis(monoacylglycero)phosphate (BMP)). LBPA had been studied in late 70's as a lipid accumulated in lipidosis. But then it was ignored for a long time. A series of papers on LBPA by Gruenberg group, started in 1998, clarified that LBPA is a unique phospholipid in the internal membranes of late endosomes and plays crucial role in endosomal trafficking as well as lipid homeostasis.
Howard Riezman is Professor of Biochemistry at the UNIGE Biochemistry department and Director of the NCCR Chemical Biology: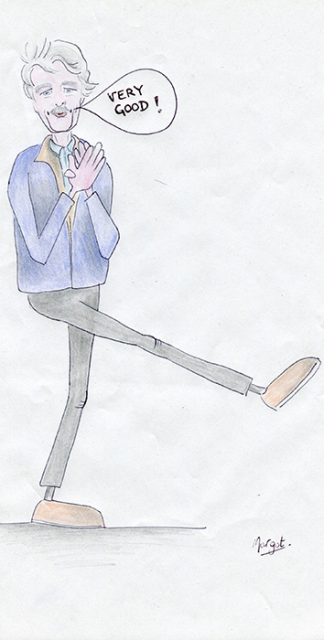 Jean Gruenberg was recruited to the Biochemistry department in 1993 and was chairman from 1995-2007. This marked the beginning of his influence on the future of the department. Jean was instrumental in converting the department into a coherent unit that has become one of the premier biochemistry departments in the world. Jean was clearly central in this metamorphosis and the following recruitments all focused on recruiting scientists using innovative biochemical and biophysical methods to study basic principles of cell biology with a strong focus on membrane trafficking. This high concentration of excellence and collaborative atmosphere in the biochemistry department was also instrumental in the successful application of the NCCR Chemical Biology, which started in 2010. Jean was not only successful in leading the biochemistry department down a new road because he was an outstanding scientist, but also due to his great practical skills in leadership and interpersonal relations. The Biochemistry department and the NCCR Chemical Biology will remain thankful for his extraordinary contribution.
Dimitri Moreau, head of ACCESS Geneva facility, University of Geneva:
I have been extremely fortunate to join Jean Gruenberg for my postdoc. Jean is an incredible mentor, who combines a massive amount of fundamental knowledge acquired over the years on biochemistry, cell biology and membrane trafficking (he is almost a living Pubmed database), with a very young and fresh mind always excited by new biology areas and new techniques. Despite being one of the scientific leaders in his field, Jean is the humblest and most approachable mentor you can dream to have. He has been an amazing support all along my time in his lab, and he brought me to my current dream job. I will be forever so thankful for all what he gave me. Now, I still look forward for more interactions with him as each of them is so profitable.
Thank you Jean for everything you've done and your intellectual generosity!
Best wishes in this new adventure called retirement!