The 2020 International Symposium on Chemical Biology in Geneva met a huge success among the speakers and participants. A remarkable speaker line-up and attendees from academia and industry got together to create a memorable event for years to come! Get a glimpse of the event from tweets and photos. And be sure not to miss the next edition, in November 2022!
Partipants from accross the world
From January 22-24, more than 200 researchers coming from 14 countries across the world, from Switzerland (72%) to Asia (3%) through US (2%), and 56 institutions, came together for three days of talks and discussion with the 15 international leaders in the broad field of chemical biology as part of the 3rd edition of the 2020 International Symposium on Chemical Biology. The speakers collectively covered topics spanning from biosynthesis, optochemical genetics, genetic code expansion, lipid chemical biology, redox perturbation, microfluidics screening, membrane signaling, immune modulation, DNA circuits, to synthetic and computational biology. This heterogeneity in scientific topics reflected the exciting diversity in the field of chemical biology.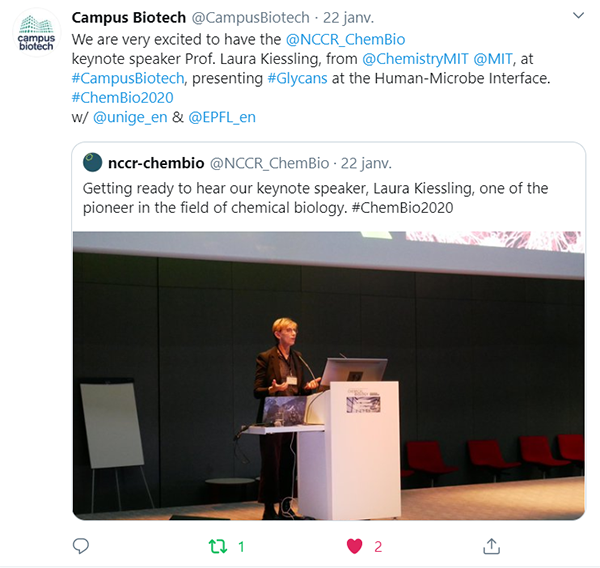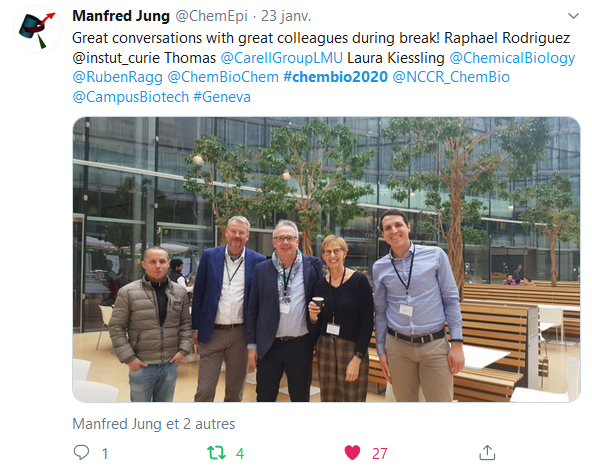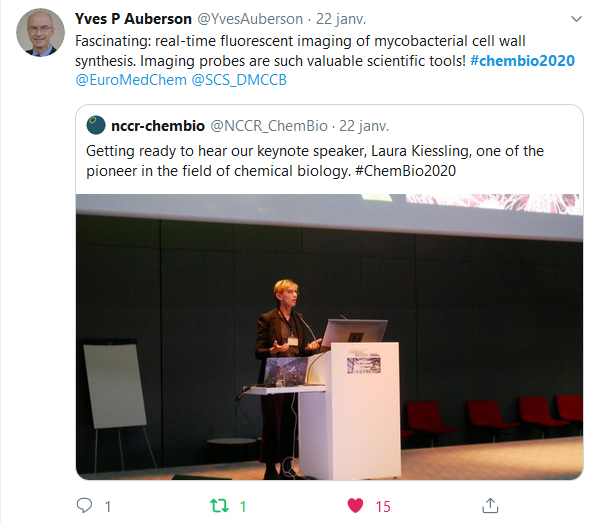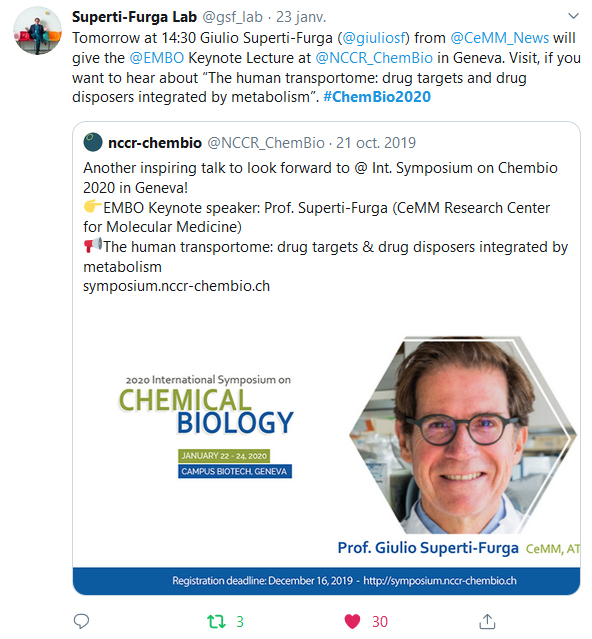 High female researchers representation
The audience of the 2020 International Symposium on Chemical Biology consisted mainly of junior researchers (37%), postdocs (28%) and PIs (19%). Master's students (8%) and industry members (5%) were also present. Women scientists represented 37% of the audience while 47% of the speakers were women in a field where the female gender is poorly represented at a senior level.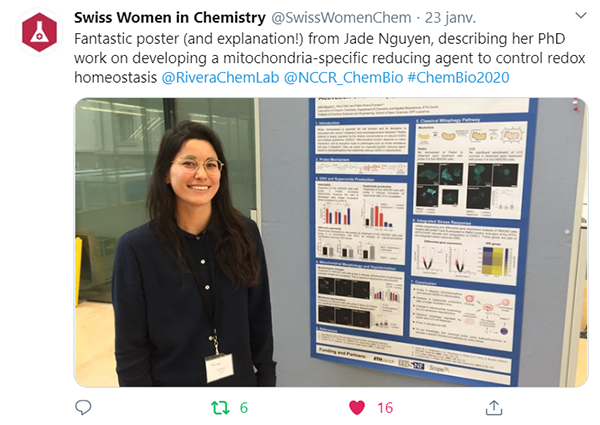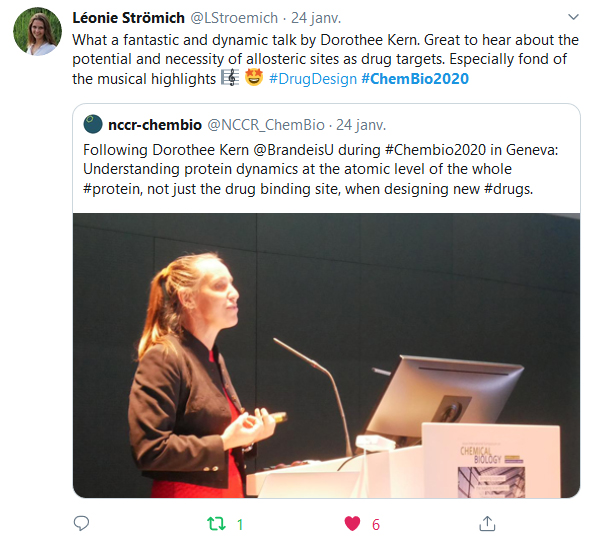 Poster awards for excellence in chemical biology research
The event was completed with a posters prize session thanks to the kind support of the ChemBioChem, Royal Society of Chemistry, Cell Chemical Biology and Nature Reviews Chemistry and the jury composed of some of the speakers. From the 9 prizes that were given, 5 stemmed from NCCR Chemical Biology labs, which speaks about the NCCR achievements. 33% of the prizes were attributed to women.