Within the scientific community, performing outreach is often regarded as an add-on to a scientist's day job, rather than an integral part of it. How relevant is this point of view? Why should academics get involved in outreach?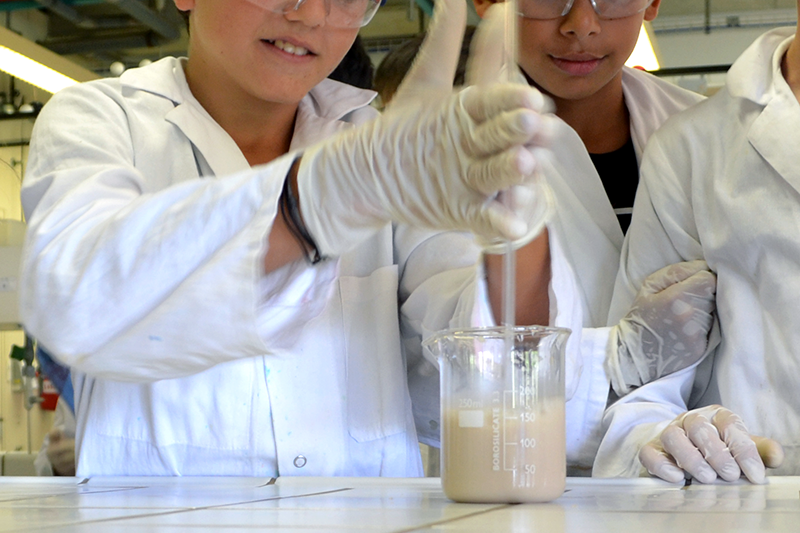 Most funding agencies and research institutions recognize the value of opening academic research through outreach and engage with society on which they depend for funding. They value to a different extend not only the intellectual merit of research but also its broader impacts, including the benefits towards society such as tackling societal challenges, or advancing the public understanding of science. With that respect, researchers are encouraged to produce scientific outreach work and share their own research with wider public audiences.
The success of a researcher is however seldom measured by its ability to diffuse his results towards the general public. Rather the number of papers produced in renowned magazines, the projects and collaborations established and the extend of funds obtained for competitive research projects are the crucial criteria. The wider benefits to society beyond academia like promoting public awareness and understanding of science and making informal contributions to science education, come as marginal actions. Worse, scientists who communicate their work to the media or the public have often the view that they are wasting valuable research time. They might even be stigmatised as to be not so successful researchers.
But what are the benefits for scientists to get involved in outreach and science communication?
Outreach improves one's skills in communication. Popularisers acknowledge that outreach is a way to enrich one's communication skills, critical thinking, writing skills which can in turn firm up their ability to prepare scientific papers, lectures, or construct arguments1. Scientists report often not to engage in outreach activities that involve a public because they feel unprepared to effectively interact with the audience. However, in most cases, when no contentious material needs to be presented2, one doesn't need to be a professional science communicator to do valuable outreach.
Outreach is not a second class activity. A quantitative study3 on the relationship of scientists to outreach suggests popularisation is an activity of the senior scientific elite, especially for the most "prestigious" media (press, radio, television). There are many different directions to take, especially now in the digital age (via blogs, social media) which effectively facilitate knowledge exchange4. The idea that "wider dissemination is carried out by those who are not good enough for an academic career" doesn't stand.
Outreach makes you a better advocate of science. Scientists which engage in wider audiences seem, in most disciplines, to be more active academically3. Dissemination activities seem to have marginal effect on promotion and almost no impact on their careers, but they contribute to expand their base of knowledge. This remains important, as shown by a recent study on "What the American Public knows or does not know about science" which even more illustrates the broad patterns of differences in science knowledge according to education and demographic groups5. Furthermore, beyond increasing awareness of their work, outreach fosters between the researchers and the general public something precious: "mutual trust and a shared understanding of the relevant science"6.
Outreach contributes to your happiness. One of the main reasons to perform outreach is the pleasure of interacting with the public, of going out of the lab. It is "fun and rewarding to see people with an interest in science learn new things, gain a new level of understanding and appreciation for science, and inspire the next generation of scientists"1.
We have a starting point to pause and reflect on ways to do outreach, how proclaimed priorities could better translate into concrete measures and whether we should invent ways to reward and encourage scientists who are engaged in outreach events.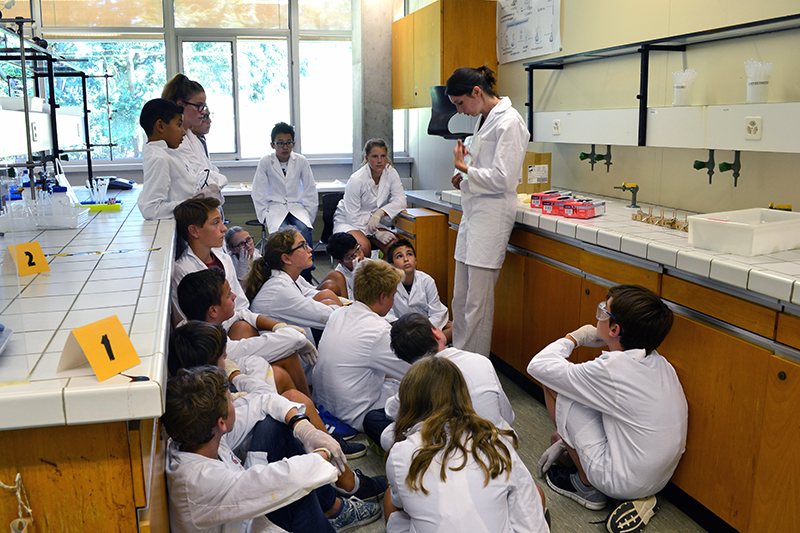 3 questions to Nolwenn Chavan, Science communicator at the NCCR Chemical Biology
Why does the NCCR Chemical Biology undertake outreach activities?
The NCCRs aim to strengthen Swiss research in areas of strategic importance for the future of Swiss science, business and society. As such, it is part of our mission to maintain links with the potential end-users of our research results and make a contribution to knowledge transfer.
Our activities have two main goals:
to allow people to experiment by themselves and be amazed by the beauty and fun of science
to give them an opportunity to meet actual scientists and discuss what science is really like "from the inside".
What are the outreach activities of the NCCR Chemical Biology?
We develop and run workshops for schoolchildren in collaboration with the existing outreach platforms of our home institutions, the Scienscope (University of Geneva) and the Service de Promotion des sciences (EPFL).
For example:
---
Note: This article was first published in the newsletter of the NCCR Chemical Biology in July 2016.
We have updated its content for our blog.
References
"Scientists who engage with society perform better academically", Science and Public Policy, August 2008.

Popular Science blogs